Shannamara.net Info...

Shannamara Real Estate
Looking to buy a house in this great neighborhood, or are you looking to sell you home? We've just completed development of the real estate part of the site where you can get information on all Shannamara listings, as well as featured listings in the area.
Make sure to visit the new Shannamara_Real_Estate section of the site, sponsored by Vivian Akins, Realtor/Broker.

This web site is funded and maintained solely by residents of Shannamara and is not affiliated with the HOA.

Let us know if there is some particular information, pictures, or other content you would like to see on this site.

______________________

The .net domain name has been developed with proper search engine optimization and is very successful with visitor traffic so we're keeping that name. The HOA purchased the .com name from the realtor who held the name hostage for the past 8 years.

Stay tuned for site upgrades coming soon.
Thanks for visiting Shannamara.Net

shanamara, matthews, nc, stallings nc, homes in matthews,
golf charlotte, shannamara.org
www.quicktld.com

Welcome!
Shannamara.net is a public community portal for the Shannamara neighborhood at The Divide Golf Club. Thanks for visiting.

A site refresh and some new features are in the works... all done with local web developers who are donating their time and skills.


The private HOA site is located at www.shannamara.info. A login is required.

| | | |
| --- | --- | --- |
| | | |
Shannamara Real Estate


The Shannamara Real Estate section is being refreshed. Come visit our sponsor, Vivian Akins, who is here to help with buying or selling a home in Shannamara or other great neighborhoods in Union and Mecklenburg counties. We are thrilled to welcome Vivian to shannamara.net!


UPDATED:

Community forums for everyone in Shannamara. Family-friendly chatting as well as discussions about safety, landscaping, the new mall, water restrictions, and other issues affecting the neighborhood. Check out the updated forums.

Free email is still going... our 10th year!!
These are being offered on a first come first serve basis for residents. You can choose any address @shannamara.net
Picture Gallery coming soon
A picture gallery section showing off neighborhood events and life in Shannamara. We'll also have space for you to upload your own great shots.

Advertise! List your items for sale for free on the Shannamara.net Swap-N-Shop page and in our Forums. Have a business you want to advertise? Register in the Forums and post your ad under Local Businesses. Contact us for more advertising information.
Thanks for your continued kind emails and suggestions. We are still getting a ton of traffic and have upgraded our servers and bandwidth. If you have any problems let us know by email or in the online forums.

| | |
| --- | --- |
| | Bridges at Mint HIll owner, General Growth Properties, emerges from bankruptcy... |
| | Union County still enforcing water restriction. Get the latest info... |
| | Guess who made the 25 Best Affordable Suburbs list? See #6 in the Business Week article on Matthews |
| | Work has begun on Bridges at Mint Hill Mall, click here > Also see Traffic concerns and Mall discussion |
| | Yahoo, Google, and MSN continue to pour traffic on this site |

NOTE: Your privacy and security are extremely important to us. Data submitted to
this site will never be sold or compromised in any way, and will always be stored in an encrypted database.




Download the info sheet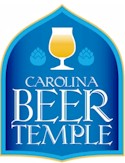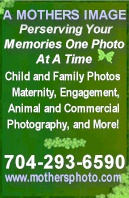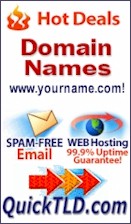 HOA Information:
www.shannamara.info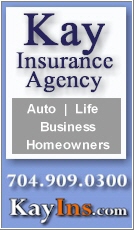 Businesses:
Advertise right here.



Click here for info



Shannamara Event Calendar
(now on the HOA site)